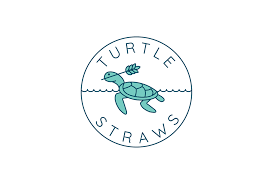 The last straw you'll ever need!
Turtle straws are made from a by-product of wheat production, with no added chemicals, and no nonsense.  Their production is fast, simple and sustainable.
Turtle Straws is all about; simplicity, sustainability and fine taste. Each elegant straw is different, just like the individual drinking it.
Pack contains 50 straws packaged in simple cardboard case

Each straw approx 210mm and 40mm diameter (as this is a natural product each straw may vary slightly)

100% Natural

100% Biodegradable and Compostable

Unlike paper straws, Turtle Straws are non-porous and non-soggy!

If you require a specific length of straw these can easily be cut to size with sharp scissors (great for kids!)

Perfect for events, children's parties, or just to have in the cupboard for those impromptu cocktail or homemade lemonade moments!

Designed for one-off use, but I have had a few going since Christmas and they even survived the dishwasher!  Lovely to drink from, although haven't yet tried for thicker drinks such as milkshakes.

Great talking point!
What Alex, the founder of Turtle Straws says:
"Why Turtle Straws; I grew up in the water, and have worked in the outdoors teaching children how to windsurf and sail. The ocean is something I am passionate about and believe that we should all be able to enjoy. 
The amount of plastic washing up on the beaches, showing up in the noses of turtles and the stomachs of whales made me want to change our attitude to plastic straws for good.  
Turtle Straws are the answer. At the moment many are looking to paper, as an alternative to plastic straws, but if we are really going to tackle this issue we need to look to Turtle Straws that can be grown, harvested and grown again, year on year, instead of cutting down swathes of forest to meet our paper needs."