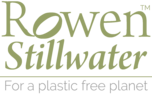 Made from recycled fair trade coffee sacks, the Coffee Squeeze™ zero waste sponge is a reusable, sustainable, plastic free kitchen scrubber. Perfect to tackle your kitchen, bathroom or any tough job you need it for.
Each sponge is handmade from the hardwearing fabric of a coffee sack that has reached the end of its journey. The tough jute top is stitched to a canvas liner and pure cotton back before being filled with a sponge-like cellulose core and finished with a woven label.
Key Features
Flexibility 
Easy foaming 
Quick drying 
And still 100% plant based, compostable and handmade. 
A note about the Design
We are unable to specifiy a pattern on your Coffee Sponge - around 60% of the Coffee Sponges feature a plain hessian top but the remaining 40% have part of the logo or insignia of the company who shipped the coffee. Some of these are colourful, some a stark black imprint, some are permanent over time and some wear away as you wash and use them.  
Caring for your Coffee Sponge
To keep your sponge fresh and ready for use always wring it out after use - it can hold up to 10X its own weight in water so it needs a good squeeze! As your sponge is made from 100% natural materials you can wash it with your towels or freshen it in your regular wash - every 4-5 days will keep it in tip-top condition. You can also run it through the dishwasher. 
Disposing of your sponge
When your sponge reaches the end of its useful life it can be cut up and composted or posted in a rag bank for recycling. 
Size: Each sponge is approximately 12cm x 7cm x 1cm deep
Pack Size: Single sponge 
Customer Feedback which brought on the rise of the Unsponge Squeeze by the very talented Rowen Stillwater!
Can we have a plastic free sponge that foams? 
Yes. Yes you can. The Squeeze foams up and lathers just like a regular plastic sponge. If you're anything like our testers you'll actually forget that you're using an eco-alternative!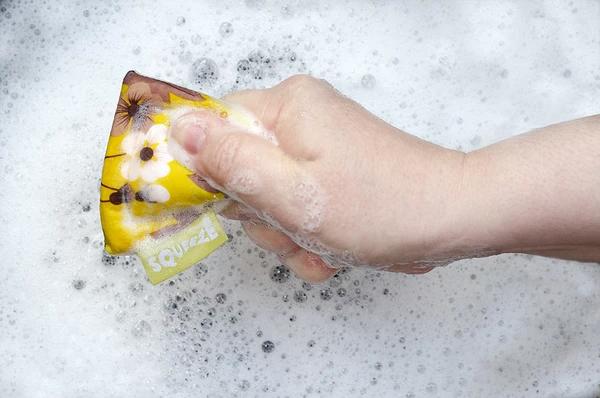 Could you make it more absorbent? 
Oh yes! You let us know that you'd like to be able to pick up spills with your UnSponges - and with the Squeeze it's a breeze: the cellulose core can hold up to 10x its dry weight in water. 
Can you get it to dry quicker? 
That's a yup too - the Squeeze dries six times faster than our regular UnSponge and you can wring it out too.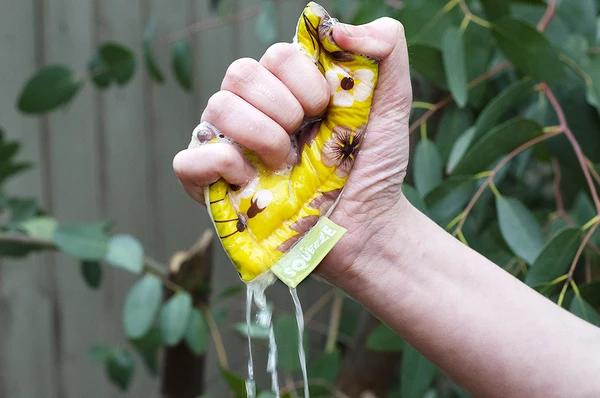 I can't get a regular UnSponge in tight corners - can you make it more flexible? 
Can do. The Squeeze packs down for those hard to reach nooks.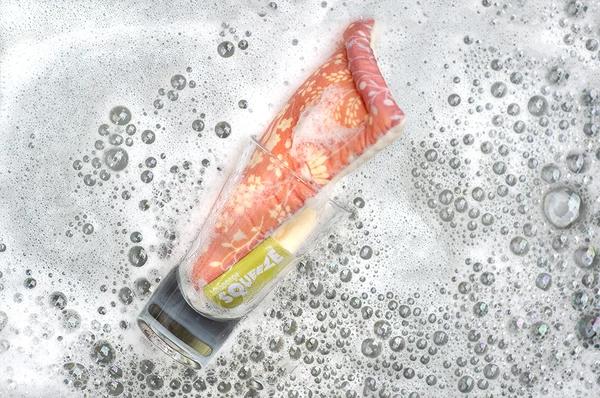 All this and zero waste? 
Absolutely. The Squeeze is made entirely from biodegradable plant material* and can be composted. If it accidentally ends up in landfill it will just rot away.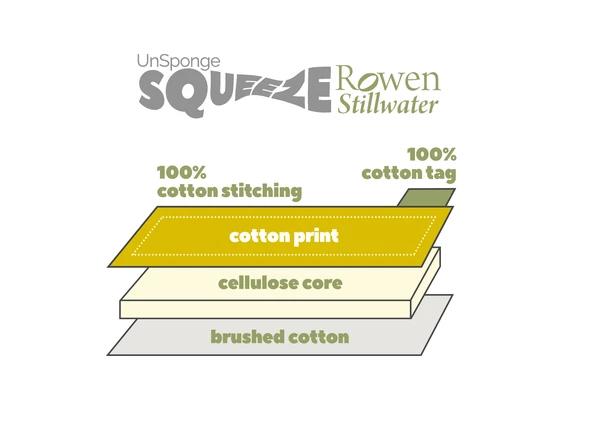 *The shell of the UnSponge Squeeze is made from 100% cotton, the Heavy Duty from a linen/cotton blend and the Coffee Squeeze from recycled coffee sacks (jute). 
The cellulose core of all varieties is made from a blend of cotton, wood pulp and flax. The sponge 'pores' are created by dissolving salt crystals which are reclaimed and reused.