We are super impressed with Elephant Box's new pocket friendly 100% stainless steel spork.
What we especially love is that they've compacted the size without compromising the width of the spoon and fork ends so that it still functions like normal size cutlery but won't be cumbersome to carry. Genius, and very tactile to use.
Comes with a handy cotton carry bag so perfectly easy to keep with you when out and about for all those zero-waste-on-the-go moments!
Length 12.8cm | Weight 28g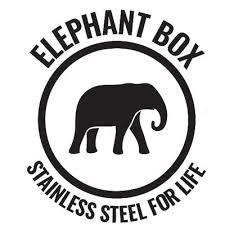 "At Elephant Box we believe in making things to last. It's better for the environment and it makes people happy too. Our products are sustainably sourced, eco-friendly and made from food grade stainless steel"