With a twist top, this Elephant Box canister is leak resistant and perfect for leftovers and snacks like yoghurt, fruit salad, dips etc.  Great for picnics and camping. 
Made from 100% food grade stainless steel
Leak resistant but not totally leak proof
Great for picnics, snacks etc
Dishwasher safe 
Please note that because the lid does not have a plastic seal, there could be some leakage if used with very wet foods or products.
Free from plastic, BPA, phthalates and lead.
Not for use in microwave
Diameter 85mm
Depth 55ml
Weight 111g
Capacity 300ml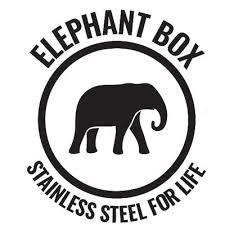 "At Elephant Box we believe in making things to last. It's better for the environment and it makes people happy too. Our products are sustainably sourced, eco-friendly and made from food grade stainless steel"