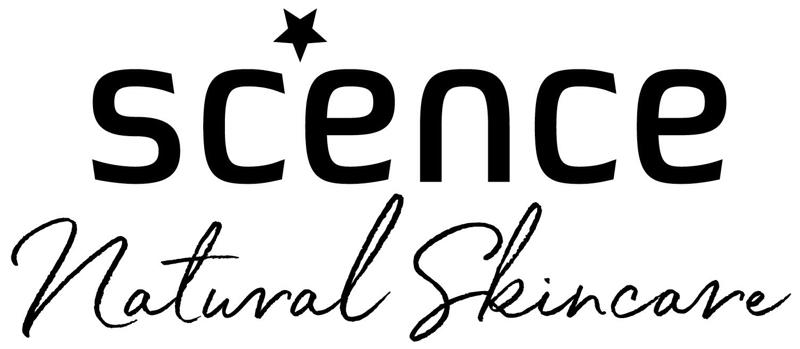 Scence intense, enriching vegan face balms are brilliant multi-taskers. Not only a super hydrating moisturiser but they also work equally well as a soothing aftershave treatment and as a beard balm.
Perfect Rose Natural Moisturising Face Balm
Softening and hydrating, this nourishing, plastic-free face moisturiser is packed with rich butters and oils and leaves your face and neck feeling soothed and cared for without leaving a greasy residue. Scence use wonderful organic mango butter and rosehip oil for healing and replenishing vitamins.

Rose geranium essential oil has a lovely musky rose aroma and all the benefits of moisturising, antiseptic and healing properties. It has calming and stress-relieving qualities. 
Frankincense essential oil is the skincare king of essential oils and has been used for centuries as a healing and hydrating oil. It has a fresh aroma with a subtle green-lemon note. Scence use frankincense in their face balms to boost and hydrate and calm. It is recommended to help reduce fine lines and balance dry skin. 
Elemi essential oil has a fresh, clean aroma and its rejuvenating properties help reduce wrinkles and fine lines and improve skin tone. It is especially useful for skin that has been sun-damaged or for ageing skin.

All Scence products are cruelty free, palm oil free and suitable for vegans
More Info:
Product Size: 35g
Packaging: Your paper container jar may darken with the natural oils of your balm as you use it, developing a deeper patina. This is normal and doesn't affect the quality of your balm and we think it's better than having a throw away plastic container. You can recycle or compost after use.
Care: Please look after your product by storing it in a cool, dry place. These natural balms will soften in warm temperatures above 30 degrees but will become firm again if cooled.
Application: Use daily as required, a small pea sized amount goes a very long way and it will melt directly on contact. It's a wonderful silky feeling! Massage in to face and hands.
About Scence
Scence Natural Skinkare range is handcrafted in Penryn, Cornwall.
They create amazing skincare products and also make sure they are not adding to the single-use plastic problem in our world.
Their ingredients are always natural, nourishing and mainly organic and they have been working hard to develop and perfect not just their formulas, but also fully compostable, eco-friendly and beautiful paper packaging.
All their products are free from parabens, aluminium and plastic, they are also gluten free, cruelty free and suitable for vegans.
Ingredients
mango seed butter, rosehip fruit oil, jojoba seed oil* , borage seed oil*, illipe seed butter, rice bran wax, rose geranium essential oil, Vitamin E oil, frankincense essential oil, elemi essential oil, citronellol**, geraniol**, linalool** , limonene** (*organic, ** naturally occur in essential oils)