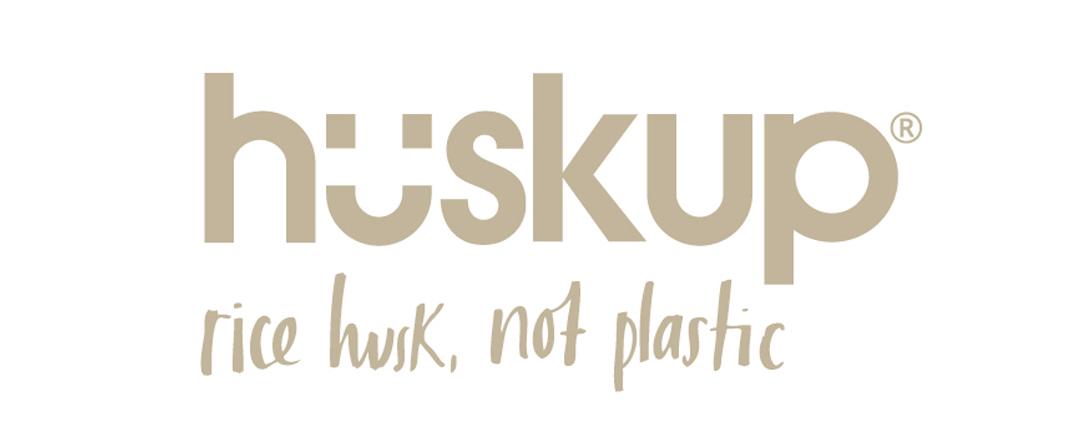 Huskup® is made from rice husk, the outer shell of a grain of rice, so it's a natural by-product of rice milling. The amazing rice husk is strong, high in silica and has short tough fibres that are naturally resistant to moisture. This is important as it means huskup® don't need to mix it with melamine or polypropylene or other plasticisers, they use a patented blend of natural starches to help hold its shape. 
The Barista Friendly 8oz range are perfect for smaller plastic free coffee-on-the-go moments. A great alternative to an 8oz/small single-use disposable cup. Handy for your americano, flat whites, macchiato, tea of choice and all things in between. Easily pops into your bag when you are finished, with new non drip closable lid.
Key product info:
250ml (8oz) Barister Friendly rice husk cup. 
The lid & sleeve are made of tough reusable, recyclable 100% food grade silicone, from one of the worlds most abundant resources, silica. It is a stable material to ensure toxins don't leach into your drink and it is good for heat barrier and grip. 
Huskup® are completely food safe, tested to the highest European LFGB, USA FDA & Japanese standards. 
No BPA, Toxin Free, No Melamine, No Heavy Metals. 
Huskup® will keep your drink at a good natural temperature but is not designed to keep hot for an extended time. 
Huskup® is good for the top rack of the dishwasher, but as with most things a careful handwash may be more gentle and extend use. 
As there is no melamine, you can re-heat your coffee in the microwave - huskup® is not for cooking or defrosting, but has passed it's thermal shock tests too.
Look after your cup and it will last for years!
Design is by Welsh illustrator and designer Donna Sarah 
A Little More info about Huskup® 
The founder, Richard Milton, set out to find an alternative solution. 'As demand grows', he tells us, 'we also needed a better solution to make sure we didn't replace the 2.5bn takeaway cups that are discarded each year in Britain with reusable coffee cups that use yet more plastic – it didn't seem right to have plastic as part of the solution.' 
Huskup came to market early in 2019. It's a reusable coffee cup made from one of the world's most abundant food waste materials: the humble rice husk. 
The Huskup doesn't contain any plastic and can fully biodegrade at the end of its life, with no nasties that could leach into your drink – even when reheated in the microwave. 
Each cup is dishwasher safe and tough enough to withstand temperatures of -30ºC to 120ºC. They're not indestructible, but if you look after your Huskup it should last for years. 
At the end of its useful life, the Huskup is biodegradable, certified to European compostability standards (EN13432). Should it ever get into the land or sea, it won't break down into microplastics and get into the food chain. As the Huskup can take natural agricultural waste from earth to earth, it addresses our takeaway cup crises without the drawbacks associated with some other reusable cups. 
'If we can avoid plastic in the first place', Richard explains, 'then we won't have the problems associated with it.'