Made from recycled plastic plant pots (collected through ashortwalk's UK-wide pot to product scheme) this set of 5 customisable plant labels are designed with practicality and durability in mind. 
This set comes complete with a wax pencil to customise the signs so you can use these handy labels as a reminder of which flowers and veg you've planted in each plot
Infinitely reusable and crafted through the process of circular design
Collected, recycled and remade in the UK
Size of each label : 16cm long x 2,5cm wide
Colour: Black
Recycled plant pots 
ashortwalk's UK wide Pot to Product scheme is a great example of how a circular economy works. Until now traditional recycling schemes have not been able to recycle pots because the cost of transporting light and often muddy material is often more than the value of the raw material. By designing and making new products from the recycled pots, they've been able to add value to the material. 
As a company, they can buy recycled pot material at 10 times its traditional market value which in turn means it then becomes economic to collect and transport. 
They use garden centres across the UK to act as collection hubs for the public and next to the collection bins you will find an array of new useful products made from the very same pots.
About ashortwalk
At ashortwalk, there is no such thing as waste, just opportunity. Opportunity to not just turn the unwanted into pioneering new products but to add value, create a demand and stimulate a market so waste then becomes wanted, needed and economic. 
From unwanted plastic plant pots, bottles and yoghurt pots to spent coffee and plastic found on beaches; they turn waste into fantastic and durable products for us to use and reuse, time and time again.
ashortwalk's products are made in Perranporth on the north coast of Cornwall by a team of like-minded people wanting to live'ashortwalk' from the sea.  Through nothing but hard work they've gone from a shed in the back garden to supplying thousands of shops worldwide.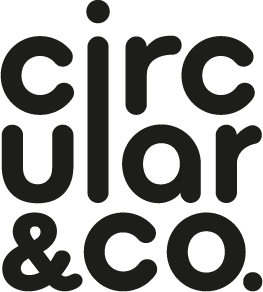 Ashortwalk are associates of Circular&Co. who make our fabulous recycled coffee cups