Prop it 'n' Crop it combines sustainable twool twine with heritage seeds providing colour coordinated crops and blooms for gardeners of all ages and abilities with any sized plot or pot. 
Carefully selected heritage seed varieties not found on supermarket shelves have been chosen either for glorious blooms and quality scent, or reliable yield and delicious taste. 
This no-waste product provides enough colour coordinated super sustainable garden twine to tie and bind your crop and a handy twine cutter made from up-cycled metal waste. 
Painted Lady Runner Beans

- Introduced in 1633, your carefully chosen crop from Thomas Etty heritage seeds is one of the oldest named vegetable varieties still available.  Known as the 'Yorkshire & Lancashire' due to its pretty red and white flowers, these tasty beans are a little shorter than most varieties and are a heavy cropper.  Perfect for growing in containers, the garden or allotment!
Prop your crop with award winning, super sustainable British twool twine
Sow from late Apr-Jun. Full instructions come with packet.
Get Growing!!
Twool Traceability
Twool say: "Using the wool from our local Whiteface Dartmoor sheep ensures that it's origins are traceable and that we are supporting British farming. Every manufacturing process is done right here in Britain meaning you can have confidence in the knowledge that you are supporting British heritage manufacturing businesses"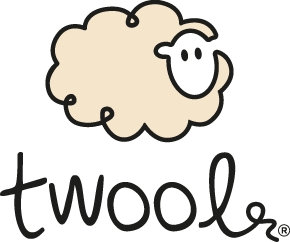 Award Winning Twine made from Dartmoor Wool
Super sustainable twool twine is the only home grown British garden twine there is.  Made in Devon from the wool of the rare breed Whiteface Dartmoor sheep twool twine is 100% British wool and is a versatile strong, durable and supple biodegradeable alternative to imported jute twine.
Inspired by exquisite moorland colours the range of twine colours complement flowers and plants beautifully making twool perfect for traditional garden use floristry and crafts.
"Our hope is that twool will be a modern day thread linking sheep and wool in a commercial marketplace and be a potential life-line for this rare breed sheep."