Re-Sack reusable fruit & vegetable nets are perfect for carrying your groceries from the supermarket, green grocers, farmers market or zero waste shop. The organic cotton nets are breathable so can be put directly in the refrigerator. 
Also great for throwing in gym stuff or travel items in your suitcase.
1 x organic net bag

Size W 30 cm x H 38cm 
Tare weight 41g

Care Instructions: machine wash at 30°, line dry. Note, because the bags are made of natural material allow for 10-12% shrinkage on first wash.
Packaging: single - none, twin pack - cardboard label
100% GOTS* Certified Organic Cotton
Made responsibly in India with fair wages.
Click on image to watch product video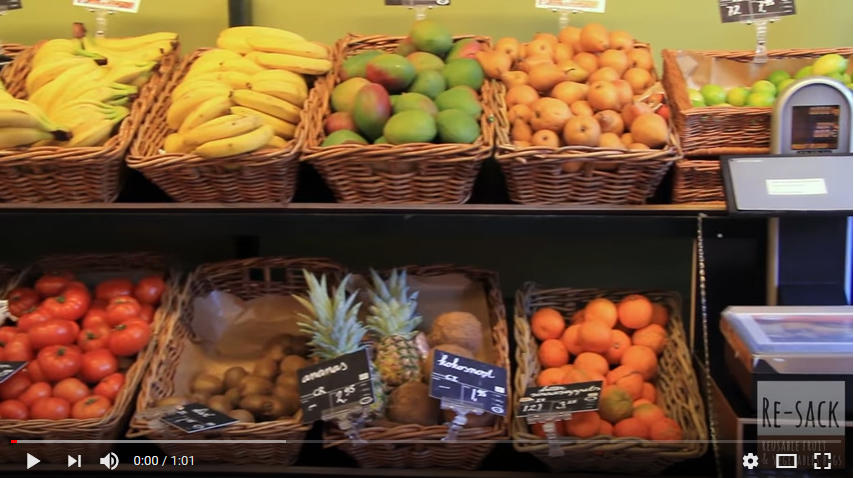 *The Global Organic Textile Standard (GOTS) is the worldwide leading textile processing standard for organic fibres, including ecological and social criteria, backed up by independent certification of the entire textile supply chain.