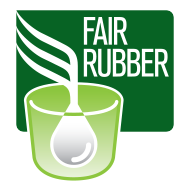 Hard wearing, reusable and durable, we love these Fair Trade FSC certified natural rubber household gloves from If You Care.
Here's what's good to know...
About the Gloves:
If You Care Household Gloves are made from FSC Certified latex, i.e. the natural rubber is sourced from a responsibly managed plantation.  
Learn more about Fair Rubber at www.fairrubber.org
100% natural cotton lining
100% renewable resources
Perfect for a variety of uses like dishwashing, house and bathroom cleaning and gardening.
Hard wearing and durable
Plastic-free
About the Packaging:
100% FSC certified recycled unbleached cardboard
Non-toxic glues and inks
Disposal
The gloves can be composted if cut into small strips
Packaging box should be recycled.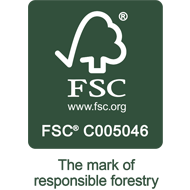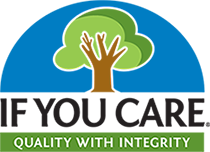 Mission Statement
If You Care kitchen and household products are carefully and deliberately crafted to have the least environmental impact and the lightest carbon footprint possible, while at the same time, delivering to the consumer, the highest quality and most effective results. 
If You Care is the leader in pushing the limits of environmental and social responsibility in its categories.
If You Care analyses the entire life cycle chain in developing products, from raw materials sourcing, to production process, to packaging, to disposal. Every step is considered in assessing environmental and social impacts. 
If You Care is committed to ethical sourcing. 
If You Care bases its environmental claims on the best available science, and in accord with national and international standards and regulations. 
If You Care backs its environmental claims with third party verification and certification by the leading national and international certifying bodies.