This Elephant Box stainless steel canister is airtight and leakproof and is great for keeping things fresh in the cupboard or for taking your morning smoothie to work. It is also perfect for storing stocks, soups & leftovers.  
Made from 100% food grade stainless steel
100% leakproof with removable silicone seal
Dishwasher safe 
Won't stain or carry odours from previous lunches
100% plastic free.
Not for use in microwave
Diameter 8.5cm 
Depth 7.5cm
Weight 204g
Capacity 450ml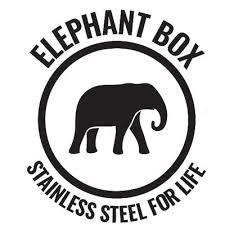 "At Elephant Box we believe in making things to last. It's better for the environment and it makes people happy too. Our products are sustainably sourced, eco-friendly and made from food grade stainless steel"