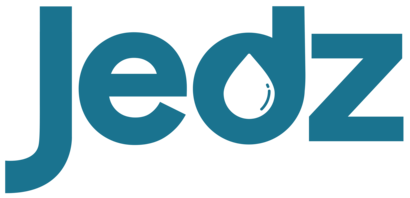 A Jedz bottle isn't just for occasional use – it's to help you completely transform the way you drink, eliminating single-use plastic bottles and making our world a better and more sustainable place. 
But sometimes having to use two hands to open it can be a bit tricky - if you are out on the road, cycling, running on the treadmill etc.  
Jedz have thought about that predicament and come up with this super sleek sports lid with a simple push button to open.
The sports lid will fit any bottle from the Jedz range.
Please note - These lids are brilliant when you need one-handed operation...but don't throw them upside down into your bag - they're not leak-proof in the same way Jedz standard lids are.
Jedz is the brainchild of John and Ed Thompson, and in case you hadn't worked it out yet, John + Ed = Jedz.
They are on a mission to reduce the use of SUP (single use plastic), contributing to a better and more sustainable world as a result, and they do that by providing state-of-the-art products that can be used again and again and again and again.  And again.