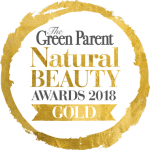 Friendly Soap's nourishing shampoo bar is made with castor oil to create a deeply conditioning, creamy lather that cleans and cares for your hair. 
A long-lasting, compact bar with the naturally cleansing and calming essential oils of lavender and rose geranium
Each lavender geranium shampoo bar is handmade with Castor Oil, Coconut Oil, Olive Oil, Lavender and Tea Tree essential oils, water. And nothing else.
Free from Palm Oil, Parabens, Sulphates, Triclosan, Phthalates and Cruelty
Essential oils of lavender and rose geranium are both favoured for their natural stress relieving qualities. While lavender also for its antibacterial properties. 
A long-lasting and compact alternative to plastic bottles of liquid shampoo, 
One Friendly lavender geranmium shampoo bar will last as long as three bottles of liquid shampoo. 
Perfect for travel.
Packed in recycled (and recyclable) packaging.
Vegan Friendly
Cruelty Free
Best rating with Ethical Consumer.
Weight: 95g
Washing your hair 
Run the shampoo bar over your head in one direction (front to back), as to avoid causing unnecessary knots. Once you have a good amount of shampoo on top of your head, massage it into your scalp with your fingers. Rinse with water until ALL the shampoo is out… Done!
See Hint & Tips section on how to achieve an easy transition from standard chemical based shampoo.
Ingredients: 
Sodium cocoate, 
Sodium olivate, 
Aqua, 
Sodium castorate, 
Lavandula angustifolia (lavender) essential oil contains linalool, limonene, geraniol, 
Pelargonium graveolens (rose geranium) essential oil contains geraniol, citronella, linalool
Friendly Soap are committed to producing soaps that contain no animal products or by-products. 
They are also completely against testing cosmetics on animals and are registered with Cruelty Free International and The Vegan Society. 
They use the ancient cold-process method of soap making, which creates a biodegradable soap with zero by-products. There is literally no waste. Everything gets used up and turned into lovely Friendly Soap. Striving always to minimise their  impact on the environment, they use as little energy as possible throughout production – every bar of Friendly Soap is poured, cut, stamped and packed by hand, here in the UK. 
All their packaging is 100% recycled and recyclable…and plastic-free and their parcels for delivery are packed using brown paper tape. 
Friendly Soap is made using naturally biodegradable ingredients – unlike commercial detergents that contain synthetic chemicals, that are literally flushed into our rivers. 
They are totally opposed to using harmful preservatives or foaming agents, believing there is simply no need for SLS or Parabens. The incredible silky smooth lather their natural handmade soap produces and its long life are completely down to the cold process method and their careful choice of ingredients. 
They also buy their Shea Butter from a women's worker cooperative in Ghana and the Coconut Oil in Friendly soap is not produced using slave monkeys to pick the fruit. Yes, in some places, this actually happens. By constantly scrutinising their production methods and working practices, they take little steps towards their goal of producing a zero impact natural soap and business model that benefits the planet, its animals and its people. 
The end result of all this thought and consideration? Beautifully luxurious soaps that care for you and the planet. Enjoy with a clean conscience!
Please note, these shampoo bars may not be suitable if you live in a hard water area.
What is hard water? 
Hard Water is water with a high mineral content, usually calcium and magnesium, these minerals cause a chemical reaction with traditional soaps that prevent them from working as effectively. 
Why is there a problem with shampoo bars and hard water? 
When traditional natural soap comes into contact with the minerals in hard water it causes a chemical reaction that changes the sodium salt component in soaps into their calcium and magnesium salt counterparts, thus resulting in an insoluble white-grey residue.
This residue is very difficult to rinse out of hair using the hard water from your tap or shower so it is for this reason that you hear of the apple cider vinegar, baking soda or washing soda rinse being advised (see below).
"The Transitional Purge"
There is a transition when you switch from the standard chemical shampoos to a natural shampoo bar, commonly called 'the purge'. When you first begin, your hair or scalp may become oily or dry or a bit of back and forth between the two. Your hair may feel frizzy or waxy like there is a residue still left over in your hair. Don't panic, this is just your hair adjusting, your scalp needs time to rebalance oil production. It usually lasts about a week (depending on how damaged your hair is) and it will go away. Stick with it, once your hair has adjusted it will feel softer, cleaner and more manageable. This is because shampoo bars CLEAN and CONDITION your hair and scalp without stripping it of its natural sebum. If you have dandruff problems, you may find this clears up because your scalp is not getting dried out and your body is no longer reacting to the chemicals.
Tips for an easy transition:
Use an apple cider vinegar rinse rather than conditioner, this will help to restore the pH balance of your scalp and remove old chemicals. (recipe below). It will also protect the hair shaft and give your hair shine.
Gently brush your hair often, twice a day is good. Brush from scalp to tips to help redistribute your hairs natural oil.
Give your hair a few days in between washings to allow it to adjust
Rinse thoroughly after washing to remove all of the shampoo.
Try using a bit of dry shampoo or corn starch if your hair is feeling oily, rub a small amount into scalp then brush through
Try using a little argon oil through your hair to help calm frizz and tangles.
If you have a lot of product build up, try the baking soda rinse below before washing your hair with the shampoo bar.
Apple cider vinegar spritz
1 part apple cider vinegar (use the type with the mother)
4 parts water
A few drops of your preferred essential oil.
The vinegar smell does not remain once your hair dries
Baking Soda Clarifying Rinse Recipe
Baking soda (sodium bicarbonate) is an easy clarifier to use. Baking soda can help to lifts grease and product residue from your hair.
1 tablespoon baking soda
1 – 2 cups warm water
Combine the ingredients in a spray bottle or cup. Wet hair and spray the rinse on your hair and work it through. Rinse thoroughly with warm water, then shampoo.