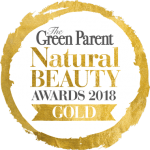 The Ethical Woman gift set features a fabulous and carefully chosen selection of Friendly's favourite soaps. 
A wonderful gift for any woman.
Each bar cleans beautifully, producing a rich, creamy lather that is naturally moisturising. All the soaps are handmade with natural ingredients, which are easy on the earth and kind to the skin.
Each set contains:
Shea Butter Facial Cleansing Bar

- velvety smooth, fragrance-free formula which is excellent for those with delicate or sensitive skin.  Packed full of naturally occurring vitamin A and uses one third shea butter, one third coconut oil, one third olive oil, water and nothing else 

Lavender Soap - 

For centuries, lavender has been treasured for its ability to relieve nervous tension and pain, whilst also disinfecting the skin and enhancing blood circulation. By adding finely cut Lavender flowers to the blend Friendly have introduced a gentle exfoliant that works with the essential oil to give you a relaxing, and thoroughly cleansing, experience. 

Cocoa Butter Facial Cleansing Bar

- Deliciously creamy, this cocoa butter blend has proved very popular with those who suffer from dry skin and eczema. The rich blend of fatty acids and antioxidants in cocoa butter helps soothe dry skin and reduce the appearance of wrinkles.

Lemongrass & Hemp Soap - 

Refreshing and sweet-smelling, lemongrass oil is renowned for its uplifting aroma and anti-microbial, deodorant properties. Paired here with the exfoliating attributes of hemp bran yet produces a lather that is smooth, rich, creamy and naturally moisturising.
All Friendly soaps are:
Free from Palm Oil, Parabens, Sulphates, Triclosan, Phthalates.
Packed in recycled (and recyclable) packaging.
Vegan Friendly
Cruelty Free
Best rating with Ethical Consumer.
Weight: 476g
Ingredients: 
Cocoa Butter Facial Cleansing Bar
Sodium cocoa butterate
Sodium olivate, 
Sodium cocoate, 
Aqua
Shea Butter Facial Cleansing Bar
Butyrospermum parkii butter
Sodium olivate, 
Sodium cocoate, 
Aqua
Lavender Soap
Sodium olivate, 
Sodium cocoate, 
Aqua, 
Butyrospermum parkii butter, 
Lavandula angustifolia (lavender) essential oil contains linalool, limonene, geraniol,
Lavandula angustifolia (lavender) flowers
Lemongrass & Hemp Soap
Sodium olivate, 
Sodium cocoate, 
Aqua, 
Butyrospermum parkii butter, 
Cymbopogon schoenanthus (lemongrass) essential oil contains citral, geraniol, limonene, citronellol, 
Cannabis sativa (hemp) bran
Friendly Soap are committed to producing soaps that contain no animal products or by-products. 
They are also completely against testing cosmetics on animals and are registered with Cruelty Free International and The Vegan Society. 
They use the ancient cold-process method of soap making, which creates a biodegradable soap with zero by-products. There is literally no waste. Everything gets used up and turned into lovely Friendly Soap. Striving always to minimise their  impact on the environment, they use as little energy as possible throughout production – every bar of Friendly Soap is poured, cut, stamped and packed by hand, here in the UK. 
All their packaging is 100% recycled and recyclable…and plastic-free and their parcels for delivery are packed using brown paper tape. 
Friendly Soap is made using naturally biodegradable ingredients – unlike commercial detergents that contain synthetic chemicals, that are literally flushed into our rivers. 
They are totally opposed to using harmful preservatives or foaming agents, believing there is simply no need for SLS or Parabens. The incredible silky smooth lather their natural handmade soap produces and its long life are completely down to the cold process method and their careful choice of ingredients. 
They will never use Palm Oil and believe the best thing for the rainforests, its animals and the earth is to avoid it entirely. 
They also buy their Shea Butter from a women's worker cooperative in Ghana and the Coconut Oil in Friendly soap is not produced using slave monkeys to pick the fruit. Yes, in some places, this actually happens. By constantly scrutinising their production methods and working practices, they take little steps towards their goal of producing a zero impact natural soap and business model that benefits the planet, its animals and its people. 
The end result of all this thought and consideration? Beautifully luxurious soaps that care for you and the planet. Enjoy with a clean conscience!