With natural habitats on the decline, our gardens are more important than ever for wildlife.  You can give nature a helping hand with this cosy nesting for birds and hedgehogs made from chemical-free Dartmoor wool.
This super sustainable twool nesting wool is a by-product from the carding process of Twool's twine manufacturing.  
Why we love it
Wool makes fantastic nesting material and birds collect this fibre in the wild wherever sheep graze.  
This wool, as well as being a cosy liner, is practical as it doesn't retain water in the nest.
It is so soft and fragile it wont get caught around little legs.
As it's chemical free it will fully biodegrade with no footprint.
It is a brilliant way of re-using and returning to nature a by-product from Twool's manufacturing process.
The wool from Twool's award-winning garden twine comes from the indigenous rare-breed Whiteface Dartmoor sheep.  They source their wool from farms on Dartmoor who practice regenerative farming collecting annually and providing a route to market for this wool.
How To Use
For birds
The best place to hang your woolly bird box is on, or close by to the feeding stations, where birds gather attracted by the sounds of other birds
Push a small twig in the hole provided below the wool, for birds to perch on whilst collecting.  (Tip: carefully make another hole in the rear of the box so you can push the twig right through for extra support)
You may prefer to dispense the wool into an empty fat pecker or any other empty feeder
The best time to put the wool out for the birds is in early spring when they are busy preparing for the mating season while building and finding suitable nesting sites
For hedgehogs
Place a little in their house and some more nearby.  Similar to birds, hedgehogs like to make their own nest so will find the stash of lovely warm wool and drag it into their house
Hedgehogs are getting ready to hibernate around November time so this is a good time to put our your woolly nest.  Also, in the spring when they are waking up and will be looking to get their nests ready for the mating season
Did You Know
Sadly over a third of hedgehogs have been lost since the millenium and they are now an endangered species.  For lots of information and tips on how to encourage hedgehogs to your garden, please take a few minutes to visit the British Hedgehog Preservation Society website.
Also, take a look at our blog for some wildlife friendly gardening tips for springtime
Size of box: approx 17cm tall x 8 cm wide
Packaging: please recycle the cardboard container box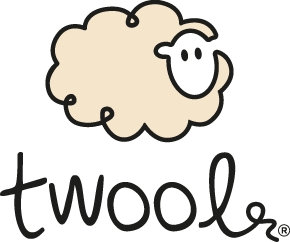 Award Winning Twine made from Dartmoor Wool
Super sustainable twool twine is the only home grown British garden twine there is.  Made in Devon from the wool of the rare breed Whiteface Dartmoor sheep twool twine is 100% British wool and is a versatile strong, durable and supple biodegradeable alternative to imported jute twine.
Inspired by exquisite moorland colours the range of twine colours complement flowers and plants beautifully making twool perfect for traditional garden use floristry and crafts.
"Our hope is that twool will be a modern day thread linking sheep and wool in a commercial marketplace and be a potential life-line for this rare breed sheep."
Twool Traceability
Twool say: "Using the wool from our local Whiteface Dartmoor sheep ensures that it's origins are traceable and that we are supporting British farming. Every manufacturing process is done right here in Britain meaning you can have confidence in the knowledge that you are supporting British heritage manufacturing businesses"