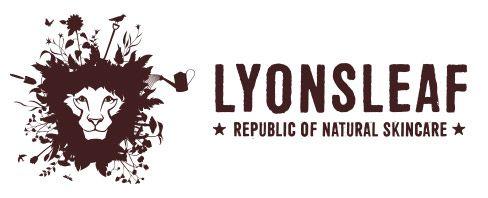 Lyonsleaf are a family business set in the beautiful Mendip Hills in Somerset. They grow their own herbs and use them to create their award winning range of hand-made, natural skincare on their farm. Lyonsleaf is fast becoming the go-to-brand for those with sensitive skin and chronic skin conditions like eczema, psoriasis, perioral dermatitis, rosacea and acne, as well as those who simply want to eliminate artificial chemicals from their skincare routine.
Lyonsleaf award winning BODY BUTTER intensively hydrates and combats premature ageing.
Made with pure plant oils, home grown herbs and nothing else. 
What's Good To Know
This formulation is 95% organic tropical oils (Coconut oil, Shea Butter and Avocado.) 
Use after a bath or shower for long lasting hydration.
Sun-stable tropical oils neutralise free radicals and reduce damage caused by the sun, toxins and pollutants.
Contains therapeutic essential oils which, with the coconut oil, create a unisex scent.
Suitable for sensitive skin. 
Vegan 
PART OF THE LYONSLEAF WATERLESS SKINCARE REVOLUTION: 

No nasties - 100% Natural - water free means no need for preservatives or emulsifiers. 
Undiluted goodness - made with 100% active ingredients. 
Concentrated formulas mean smaller pots that use less packaging and resources. 

Lyonsleaf products are cruelty free and hand made in the UK, by workers earning a living wage, using fair trade ingredients and as little plastic as possible.
Product size - 120ml
Packaging - glass jar with aluminium lid, packaged in cardboard info box
Storage & Care - this natural butter melts at body temperature which is why it glides on and absorbs so beautifully. For this reason it should be stored under 25°C or it will melt! The product can be reset by placing in a refrigerator, this process (if it's a one off) will not affect the efficacy of the product but it will affect it's texture. However, repeated heating and resetting will destroy beneficial compounds.  UV light destroys beneficial compounds, so store it in a dark place, or at least out of direct sunlight. 
Shelf Life - unopened and stored in a cool dark place this product will keep indefinitely. Once opened it should be used within 12 months. Poor storage will shorten it's shelf life.
How To Use
Waterless and super-rich. Apply to skin as required. 
Made from undiluted high-performing ingredients, you need use only very sparingly. 
For best results apply after a bath or shower
WARNINGS
Not suitable for infants under 36 months. 
Not suitable for those with a nut allergy. 
Not suitable for those with a daisy or aster family allergy, (known as Asteraceae or Compositae or an Sesquiterpene Lactone allergy). 
For external use only 
Not recommended for facial use or for acne prone skin due to high coconut content
If irritation occurs discontinue use. 
As with all skin care products test a small area of skin and observe for 24hrs to be sure there is no reaction before applying generally.
Ingredients:
Cocos Nucifera (Coconut) Oil*
Butyrospermum Parkii (Shea butter)*
Persea Gratissima (Avocado) Oil* 
Prunus Amygdalus Dulcis (Almond) oil**
Tocopherol (Natural vitamin E oil)
Alcohol & Styrax Benzoin Resin Extract, (Pourable Benzoin Resin)
Essential Oils of Pelargonium Graveolens (Geranium) and Salvia Sclarea (Clary Sage) 
Calendula (Marigold) Flower Extract. 
Essential oils contain: citral, geraniol, benzyl benzoate, benzyl cinnamate, limonene, linolool. 
*Organic (95%) **Cold Pressed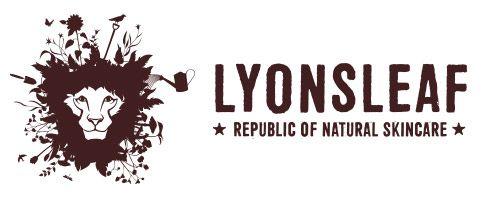 Ben and Vicky Lyons are the founders of Lyonsleaf. The business is run entirely from their small farm, set in the idyllic Mendip Hills in Somerset, England. Lyonsleaf started as a food and herb business - they began by selling the vegetables and herb plants they grew on their farm to local restaurants and at small markets. They had always been interested in using their amazing herbs to create natural skincare products. They thought people might be interested in them too, so they began to sell small numbers at local markets and it has grown from there. They have been making natural skincare products since 2011.
Their mission in life is to provide 100% natural, safe, effective, cruelty free skincare, suitable for the whole family and all skin types (even very sensitive skin), at a price affordable to ordinary people, with the least environmental impact as possible. 
From their farm they create a range of unique, award winning skincare and beauty products which have manifested a water-free skincare revolution incorporating the oil cleansing method.  It's here that they grow their own herbs (soon to be certified organic) and then infuse natural plant oils with their wonderfully beneficial properties. They believe it's because they control the quality and storage of their herbs that their potent products receive such amazing customer reviews 
These infused oils are then blended with other pure plant oils (mostly organic), organic beeswax and mineral ingredients (and nothing else) to hand-make small batches of what have been described as 'little pots of wonder'. 
They use a high percentage of tropical oils in their products which have evolved to be sun-stable by way of a myriad of antioxidants. These oils will not oxidise on the skin and will neutralise free radicals. 
Unlike some more traditional brands, they want us to understand the workings of own own skin, so we can make informed choices and not be misled by beauty business hype.