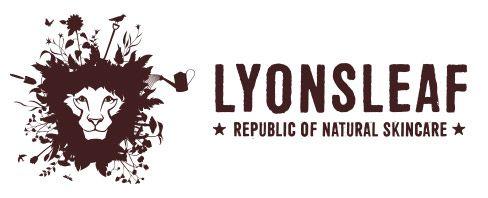 Lyonsleaf are a family business set in the beautiful Mendip Hills in Somerset. They grow their own herbs and use them to create their award winning range of hand-made, natural skincare on their farm. Lyonsleaf is fast becoming the go-to-brand for those with sensitive skin and chronic skin conditions like eczema, psoriasis, perioral dermatitis, rosacea and acne, as well as those who simply want to eliminate artificial chemicals from their skincare routine.
Lyonsleaf award winning CALENDULA & MARSHMALLOW BALM safely soothes, softens, repairs and improves skin's elasticity from top to toe.
An unfragranced balm made with pure plant oils, beeswax, home grown herbs and nothing else.
What's Good To Know
Key ingredients: Calendula, Marshmallow Root, Babassu Oil, Borage Oil, Avocado Oil, Rosehip Oil and Beeswax. 95% organic/wild harvest
Repairs and hydrates very dry, cracked or irritated skin and hands damaged by water.
Softens heels, elbows, rough working hands, gardeners hands and hard skin on feet.
Non comedogenic, gentle enough to soften and hydrate facial skin and repair chapped lips
Improves sore nipples when nursing (no need to wash off before feeding baby)
Improves skins elasticity. Use during pregnancy to prevent the appearance of stretch marks.
Unfragranced, suitable for infants and those with very sensitive skin.
SUITABLE FOR:

Skin damaged by excessive contact to water or harmful substances
Skin prone to Eczema, Psoriasis and Dermatitis
Very dry skin
Gardeners hands / Working hands
Skin post chemotherapy and/or radiation therapy
Skin healing post surgery / tattoo etc (once skin is closed)
Skin affected by insect bites nettle rash etc

PART OF THE LYONSLEAF WATERLESS SKINCARE REVOLUTION: 

No nasties - 100% Natural - water free means no need for preservatives or emulsifiers. 
Undiluted goodness - made with 100% active ingredients. 
Concentrated formulas mean smaller pots that use less packaging and resources. 

Lyonsleaf products are cruelty free and hand made in the UK, by workers earning a living wage, using fair trade ingredients and as little plastic as possible.
Product size - 30ml
Packaging - glass jar with aluminium lid, packaged in cardboard info box
Storage & Care - This product contains beeswax and will not melt unless it gets very hot (45°C). If it does melt it can be reset in a refrigerator without the texture being affected. (Repeated heating and resetting will destroy beneficial compounds.) UV light destroys beneficial compounds, so store it in a dark place, or at least out of direct sunlight.
Shelf Life - unopened and stored in a cool dark place this product will keep indefinitely. Once opened it should be used within 12 months. Poor storage will shorten it's shelf life.
How To Use
Apply to skin as required. Use clean fingers or a spatula. Made from undiluted high-performing ingredients, you need use only very sparingly. For best results apply frequently to repair damaged skin or occasionally to soften healthy skin. Non-comedogenic, suitable for facial use and eye area.
WARNINGS
Should irritation occur discontinue use. 
Always do a patch test. 
May contain nut oil traces. 
Keep cool and out of sunlight. 
Should product melt, reset in refrigerator. 
This is not a sterile product and it contains no antimicrobial preservatives. Caution should be exercised around broken skin especially if the immune system is compromised. 
It is not recommended for use on broken skin of infants under 3 years.
Ingredients:
Helianthus Annuus (Sunflower) Oil*
Orbignya Oleifera (Babassu) Oil*
Cera Alba (Beeswax)*
Borago Officinalis (Borage) Oil**
Persea Gratissima (Avocado) Oil*
Rosa Canina (Rosehip) Oil**
Tocopherol (Natural Vitamin E)
Althaea Officinalis (Marshmallow) Root Extract. 
Calendula Officinalis (Marigold) Flower Extract
*Organic / Wild Harvest (94%) **Cold Pressed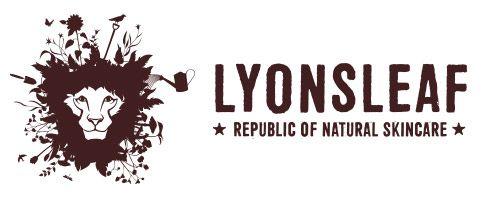 Ben and Vicky Lyons are the founders of Lyonsleaf. The business is run entirely from their small farm, set in the idyllic Mendip Hills in Somerset, England. Lyonsleaf started as a food and herb business - they began by selling the vegetables and herb plants they grew on their farm to local restaurants and at small markets. They had always been interested in using their amazing herbs to create natural skincare products. They thought people might be interested in them too, so they began to sell small numbers at local markets and it has grown from there. They have been making natural skincare products since 2011.
Their mission in life is to provide 100% natural, safe, effective, cruelty free skincare, suitable for the whole family and all skin types (even very sensitive skin), at a price affordable to ordinary people, with the least environmental impact as possible. 
From their farm they create a range of unique, award winning skincare and beauty products which have manifested a water-free skincare revolution incorporating the oil cleansing method.  It's here that they grow their own herbs (soon to be certified organic) and then infuse natural plant oils with their wonderfully beneficial properties. They believe it's because they control the quality and storage of their herbs that their potent products receive such amazing customer reviews 
These infused oils are then blended with other pure plant oils (mostly organic), organic beeswax and mineral ingredients (and nothing else) to hand-make small batches of what have been described as 'little pots of wonder'. 
They use a high percentage of tropical oils in their products which have evolved to be sun-stable by way of a myriad of antioxidants. These oils will not oxidise on the skin and will neutralise free radicals. 
Unlike some more traditional brands, they want us to understand the workings of own own skin, so we can make informed choices and not be misled by beauty business hype.