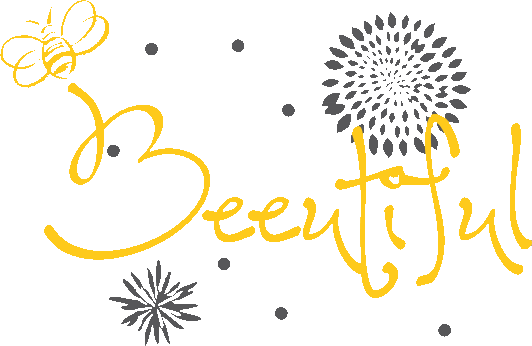 Beeutiful is delighted to have been crowned Best Bee Beauty Brand at the Beauty Shortlist Awards 2019 
We are delighted to bring you a selection of their 100% natural handmade skincare product range using beeswax & honey produced from Carly's own or local bees in Hampshire.
All ingredients are carefully sourced for their skin enhancing, healing and therapeutic qualities. Products are not tested on animals & Beeutiful only harvest that from the bee that does not harm them. 
Following their philosophy that if you can't eat it why put it on your skin, all products are free from parabens, sulphates, preservatives, artificial or synthetic colours or fragrances, phthalates, silicone, GM ingredients and petrochemicals.
Botty Balm
Brimming with natural ingredients this creamy balm sooths, heals and protects baby's sensitive nappy area without the need for chemical nasties.
The Green Parent Gold Award 2017
Suitable from 3 months
Product Size 15ml (Travel Size) and 50ml
Packaging - aluminium tin
Directions:
Apply regularly as needed to sooth and protect.
Please store in a cool place and out of direct sunlight.  As a natural product the consistency will become less firm when it warms up.
Ingredients: 
Organic Olive oil
cocoa butter, 
Beeswax, 
Mango butter
Calendula
Vitamin E
Chamomile, Lavender, Geranium & consequently Geraniol, Borneol, Citronellol, Linalol, Termineol, Limonene, Phellandrene, Pinene
Beeutiful make regular donations from sales to the Friends of the Honeybee, a charity established to research into the honeybees declining numbers
About Beeutiful
Beeutiful provides affordable handmade skin care products made from 100% natural ingredients that care for, assist and treat even the most sensitive of skin whilst supporting British bees. 
The product range was created from using locally sourced beeswax and honey from their own hives, both priceless in their value to your skin. 
Their products are not tested on animals and they only harvest that from the bee that does not harm them; honey, wax and propolis. You will not see Royal jelly or bee venom in any of their products as dead bees are necessary for their obtainment! 
All products are suitable for vegetarians and a donation from their sales will be made to Friends of the Honeybee, a charity established to research into the honeybees declining numbers. Environmental concerns run throughout Beeutiful. 
All their products are sourced in the UK with their beeswax and honey coming from their own hives or those of fellow Hampshire beekeepers.
They have an independent chemist who assesses their formulations and every product is registered with the Cosmetic Products Notification Portal, a European legal requirement so you can rest assured their products are legally safe as well as naturally safe.
Beeutiful's Bees and Honey
They currently have ten hives in mixed woodland and near farmland in Fleet & Crookham Village, Hampshire. Surrounded by Gorse, Blackberry bushes and a multitude of trees their bees have plenty of forage to keep them busy, happy and able to produce delicious honey with a light floral fragrant taste. This honey is as excellent on toast, and in porridge as it is in our soap and lip balm, as good for your skin as it is for your digestive system! 
They only take honey from their bees when they have an excess, they always leave them with enough stores to feed themselves and enable the colony to continue brood production. 
Weekly inspections ensure their bees are kept in good health and the use of natural organic medications authorised by the Veterinary Medicine Regulations allow them to keep the varroa mite in check, one of the main causes of current bee colony decline. Such medication is applied twice yearly, Autumn and Winter when honey for human consumption has been removed and the bees are in a quiet state preparing for winter in Autumn or in a cluster in the middle of the hive in mid winter. 
They obtain their beeswax from cappings removed in the process of extracting honey from frames and from older frames no longer required by the hive. In addition to wax from their own hives they also utilise wax from fellow beekeepers. A precious, often unrecognised valuable resource they are ensuring this entity is not wasted. 
They undertake the cleaning of the wax by a strict melting and filtering process ourselves, ensuring only top quality, totally clean wax enters our products.