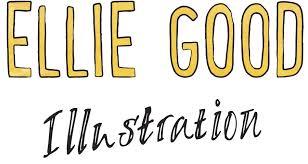 We are delighted to bring you a new range of fully sustainable notebooks and jotters designed by the very talented Ellie Good
Choose from A5 chunky notebooks or pocket-sized A6 jotters.
This design shows 5 splendid sea creatures from around the oceans. 
Handmade with 80 pages of 100% recycled paper 
Printed in the UK by an eco printing company
Inside, blank pages are perfect for list-makers, note-takers, doodlers and mind-mappers alike
A5 Size (148 x 210mm)
With each one sold Ellie Good donates 5p to environmental projects including City to Sea and Just One Tree.
About Ellie
Ellie's creations are inspired by nature and colour. She mixes watercolour and block-printed textures with digital lines and layering to create visuals that pack a punch and bring a smile to people's faces. 
SUSTAINABLE PRODUCTION 
Driven by the idea of 'closing the loop', Ellie only uses recycled, salvaged or (genuinely) sustainably-created materials on which to print. Everything is made to be recycled or reused (and reused!) Every piece of packaging is biodegradable; Ellie uses only cardboard, recycled tissue paper and corn-starch bags (the latter, only where absolutely necessary) to contain her items. With each product sold, a 5p donation is made to environmental charities and conservation projects.