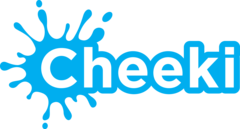 12 Hours Cold,  8 Hours Hot
Double walled and vacuum insulated these high performance food jars are versatile and leak proof. Great for lunch box salads, fruit, soups, pasta or noodles they keep contents hot for up to 8 hours or fresh and cold for up to 12 hours. The steam release button makes for easy opening and the internal lid aids insulation. The 480ml jars are large enough to hold left-overs or adult-size lunches.
Product Features
The vacuum seal is a very effective feature - this is what keeps the contents hot for so long. Each food jar has a steam release button on the top of the internal lid. Normally a quick press on this button will release sufficient steam to release the vacuum and you can open your lid easily. Occasionally if the lid has been screwed on very tight and the vacuum is therefore extreme. In this instance, press this button and hold down for 30 seconds after which time the vacuum will be released sufficiently to open the lid. Repeat if necessary.
Product Specifications
Capacity: 480ml 
Material: Premium Food Grade 304 (18/8) Stainless Steel. 
BPA - Free lid. 
No inside lining and toxic free inks. 
Height of jar with lid: 16.0cm 
Width of base: 8.0cm 
Width of mouth: 8.0cm
Care of your Cheeki Product
Be sure to… 
Take your Cheeki product and any accessories out of the box and give them a wash with warm soapy water. 
Rinse all parts well, fill it with your favourite drink and enjoy! 
Clean your product regularly with a small bottle brush and water. 
Regularly clean it well. Regular white vinegar is excellent for removing staining and cleaning the inside of your products. Shake a couple of tablespoons of household white vinegar around the inside of your product and leave for a couple of minutes. Rinse well. 
Remove stubborn stains: Mix two heaped tablespoons of baking soda with warm water and use on your brush to clean the inside of your product to remove stubborn staining and discoloration. Rinse well. 
Only use boiling or chilled liquids in the Cheeki insulated bottle. This is the vacuum-sealed, double-walled bottle.
Please don't… 
Put your products in the dishwasher. Whilst Cheeki products are tough and durable, they are not dishwasher safe. The high temperatures and chemicals in the detergents will affect the non-toxic varnish and paints on the outside of your products. 
Freeze your Cheeki Bottles. The contents will expand and distort the bottle. Instead you can boost your chilling by putting ice cubes inside your bottle. 
Soak, wash or fill your products with boiling water. This will affect the non-toxic varnish and paints on the outside of your products and may cause them to discolour and distort. Only Cheeki insulated bottles can hold boiling or very cold liquids. 
Apply direct heat your Cheeki products in any way. 
Chemicals such as bleach or chlorine will detrimentally affect the inside and outside of your Cheeki product as well as our planet.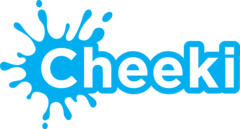 Founded in Freshwater, Australia in 2009, Cheeki is now Australia's leading brand of reusable products. It was established with the mission of supplying a healthy, fun and environmentally responsible range of reusables for today's world. Cheeki's wide range is suitable for all seasons and includes; water bottles, insulated bottles, shakers, flasks, coffee mugs and food jars.
Cheeki products are manufactured from Premium Food Grade stainless steel with no inside lining, non-toxic inks and are BPA-Free. All products pass the SGS Test and are USA, FDA and Germany LFGB accredited.